---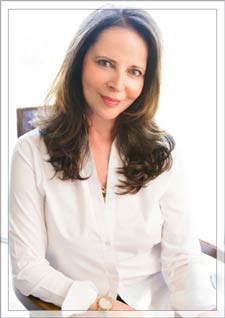 Beauty to me is when your soul shines through your being. It's your true essence radiating like the sun, making those who are near you feel warm and good.
When we are connected to our authentic self, people sense it, and it connects them to something inside them that feels real.
Everyone has the Divine in them.  It's like a spark,  a light, and that light doesn't age because it's eternal.
That is what is most beautiful to me, the radiance of who we truly are.
Ora Nadrich
---
Ora is one of the most beautiful women I know. It's hard to say which is greater, her inner or her outer beauty. We first met as new mothers and bonded over nappies and sleepless nights. Ora has always been an explorer and seeker of the inner journey and now uses her wealth of experience as a life coach. She also has been known to sip cosmopolitans alone in her sumptuous bathroom draped over a chaise longue. I love her for that!