---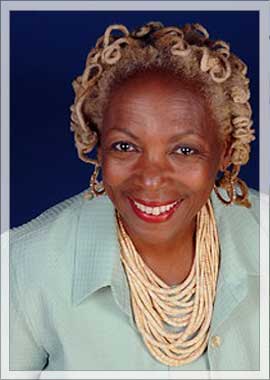 My grandmother whose name was None Such Can Be Beat was a beautiful woman and the older she got the more beautiful she became. When we went out together, she smiled and greeted everyone she passed.  One day I asked her why she said hello to everybody.  She told me that she spoke to everyone to give them some of her sunshine.  She told me she would also pick out one person each day to quietly bless with her smile.  She said you never know what troubles they may be experiencing and she was certain her smile provided hope and healing. 
I have adopted that practice from my grandmother. I walk every morning and on my path I greet each person with a warm smile, a cheery good morning. I also use my instincts to select one person with a special blessing. I generally send a vibe that whatever is needed to make the day complete for them happens. When you serve others, you are serving yourself as well.  A smile relaxes the tension, energizes the fatigue and focuses on the good.
Thank you Nonesuch.  Your beauty is timeless and you will never age because your message is fresh and vibrates in my core daily.
By the way, my grandmother's name was changed to Wilhelmina when she started college.
Cynthia Oreduba
---
Cynthia is one of my favourite people in the world. She is the very essence of the story she has written here. She exudes goodness, kindness and compassion. She never judges others and draws people like a magnet. She too gets more beautiful with each passing year. She radiates beauty, warmth and laughter. I said to her, 'Was your grandmother really called None Such Can Be Beat?' She said, 'Honey, no-one's going to make that name up!'