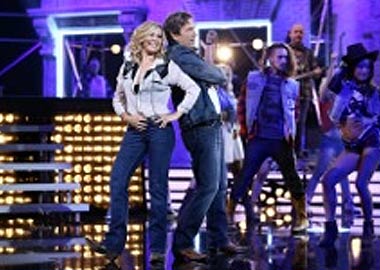 Oh dear oh dear! Our second dance went down like a cup of cold tea! While everyone else shimmied and smouldered, we did Line Dancing with such a huge crowd of backing dancers that you couldn't even see us! Our one big moment of jumping backwards off our platform and crowd surfing was completely lost by the strange sideways camera angle! We had been told there would be an aerial shot of us that would look awesome! Not!!! So all the adrenaline and fear of that moment was for naught. On top of that, we later heard that the judges were so busy writing notes at that moment they didn't even see it! Grrrrrrrrrr!
We  were close to the bottom of the leader board and really thought we were going home but the public saved us!
The last few weeks have turned out to be a walk in the park compared to this next week! We have had 4 days to work on our next dance the cha cha cha! Looks like a nice fun little dance doesn't it?? Well let me tell you the cha cha cha is a deceptive cruel mistress! The foot work is fast and furious and our brains can't even think that fast, never mind dance at that speed. We now know the judges are tough and cut us no slack so we are frightened…very very frightened!!!!!!
Here are some more of our tango photos which were taken by fans off the television! (Clever, clever fans we have!)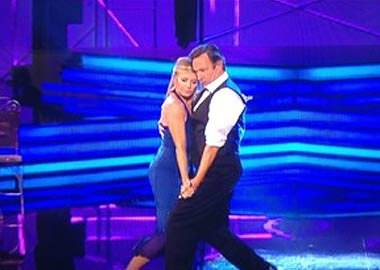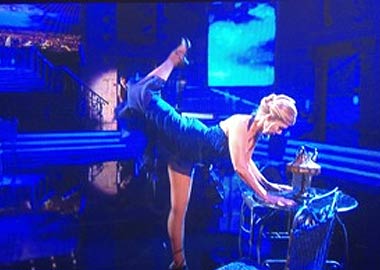 If you missed our Line dance, here is the clip. Unfortunately even watching this, you still will not have properly seen it!