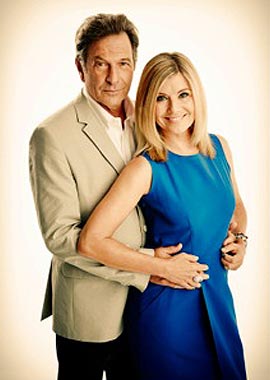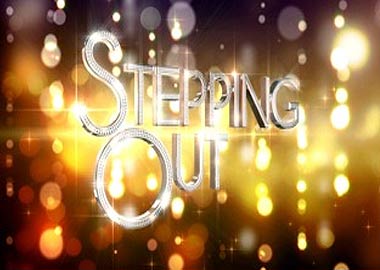 So the time has finally arrived! After 5 weeks of dancing, falling over, sprained limbs, muscle spasms, bruises, physio, icing, frustration, excitement, anticipation and sheer terror, there is nowhere left to hide! It's dance time!
We've had a lot of fun with all the other couples. There's a great sense of camaraderie and whilst a certain amount of competitiveness is inevitable, I can honestly say we will all be very happy for whoever wins. Michael and I have no expectations to that end, which I probably shouldn't say, but let's get real. We are, amongst other things, the oldest couple in the competition, so just holding our own against those in their twenties will be achievement enough. That's not to say we won't give it our all and have a jolly good go! 
And can I just say how excited we are that Davina Mccall is presenting? I am happy to report that she is as warm and lovely in person as she is on the screen.
And then there are the judges! Judges?? We literally didn't know there were going to be any until the last minute. We knew there would be opinions by certain experts but that was all! They will now be giving us scores that will be added to the public vote. And so hello to Mel B, Jason Gardner and Wayne Sleep! The other thing we didn't know until yesterday was that one couple will be leaving every week after week 2! 
Below is an interview Michael and I gave at the press launch. I think it explains what I'm up against!