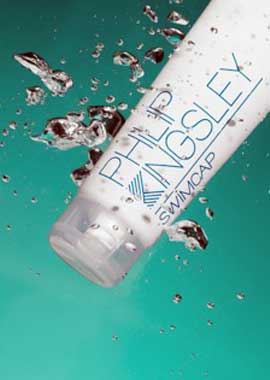 As wonderful as the sun is, it can take it's toll on skin and hair. We all know that it's vital to wear sunblock to protect our skin but what do we do to protect our hair? The combination of sun and water can reek quite a bit of damage. Hair breakage and colour fading are common problems from too much sun and both chlorinated and salt water can leave hair discoloured and dry.
So a big thank you to hair guru Philip Kingsley who came up with Swimcap! It contains UV protection and conditions your hair as you wear it. Put it on wet or damp hair and just leave it while you enjoy your time swimming and sunbathing. It will just rinse out with water or you can shampoo it out at the end of the day, leaving your hair soft and bouncy instead of the usual dreaded dry, uncombable frizz! (Is uncombable even a word?? I may have just made that up!)
Philip has a special offer just for my Ageless readers. Buy any 2 full sized PK products and get a Swimcap (worth over £10) free. All you need do is type "swimcap2013" in the voucher code box on checkout to redeem. I highly recommend all his products and use them myself regularly.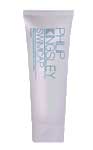 SWIMCAP by Philip Kingsley
NB: Offer does not include 75ml, 60ml or smaller sizes of products. Offer runs until 31st August