Rejuvenated is one of the best kept beauty secrets (well not that secret anymore as they've been winning multiple awards). It's a company that specializes in supplements that help healthy ageing and benefit skin from the inside out.
They have so many wonderful products that give real results but I have 3 favourites that I take daily.
You'll see with all the products that you get a discount if you buy more than one of each product. I would encourage this as you will be returning for more I promise you. 10% off first order. Use code: AGELESS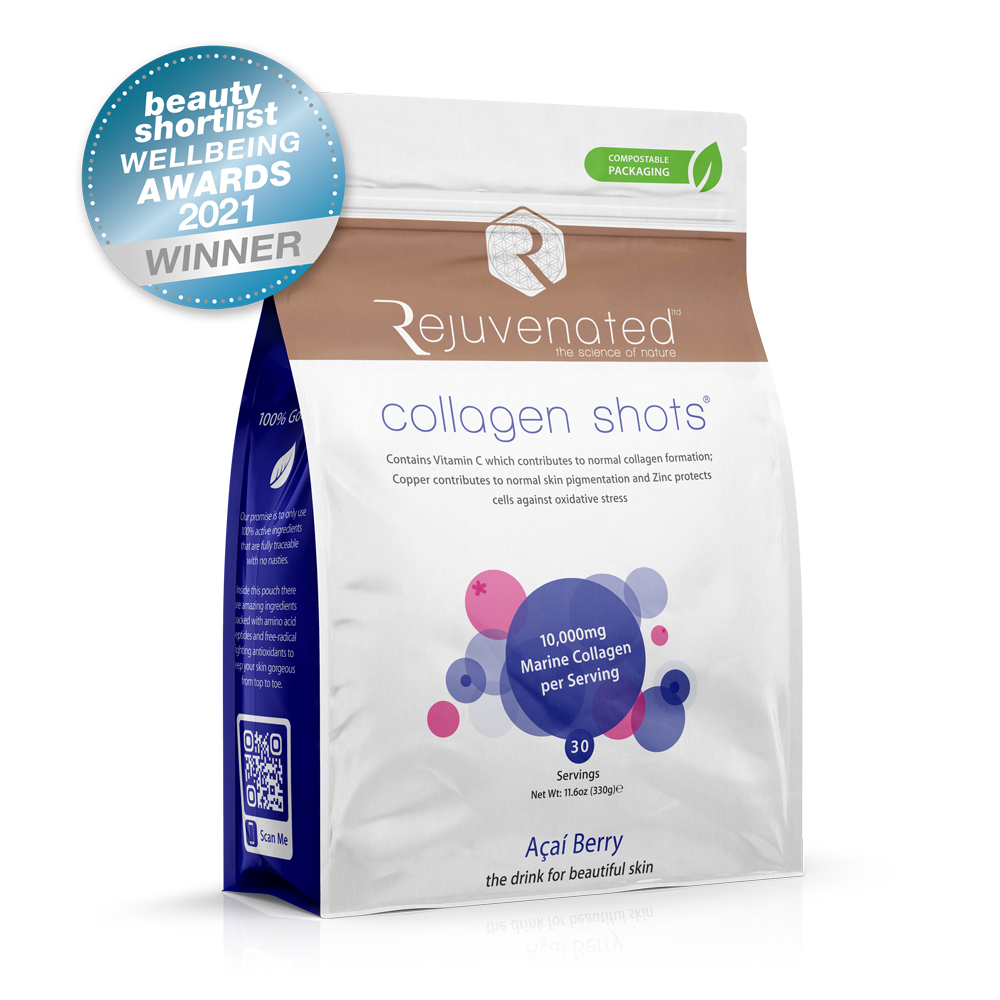 Collagen shots
This is what you need to be taking daily to get your collagen improving from the inside. I have been using this non-stop since I first discovered it. Within weeks I could see a difference in my nails, my eyelashes and my hair, which means it was definitely working on my skin too.
Our collagen starts decreasing from our twenties (how ridiculous is that?) and by middle age our supplies are getting drastically low and lines and wrinkles start to appear.
Most collagen drinks taste awful but this one is great. I'm so impressed with the high quality of ingredients they use and the care that goes into the making of all their products.
This one contains marine collagen but they also do a vegetarian and vegan version as well. I would say that Collagen Shots will have more of a beneficial effect on your skin than any skin cream I can think of.
If you want to do one thing for your skin, this is it.
Price: £44.95 for a pouch with 30 servings.
10% off first order. Use code: AGELESS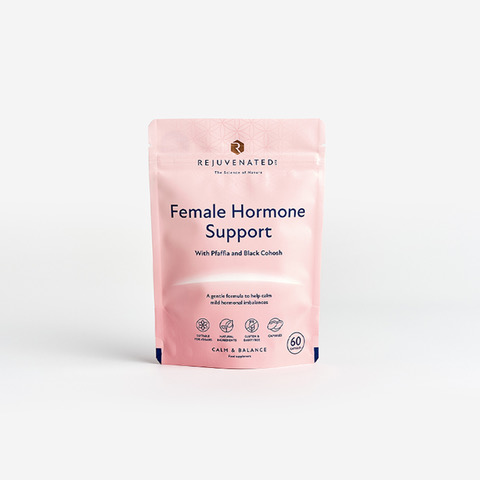 Female hormone support
A natural supplement to help support any hormonal imbalance. Be it symptoms from the menopause, perimenopause or PMS, this blend of carefully selected herbs will help combat irritability, hot flushes and night sweats.
The blend of pfaffia, hops, schizandra and reishi helps calm and alleviate stress while promoting hormone balance. Hemp extract, alfalfa and red clover all support healthy oestrogen levels, which begin to fall as we enter perimenopause. Managing the natural decrease in oestrogen can reduce numerous symptoms from anxiety to weight gain.
Hops contain phytoestrogens and are believed to be effective for calming menopause symptoms, including sleep disturbances, fatigue and vaginal dryness.
Don't take this supplement if you have any health concerns or are taking medication. Please consult your doctor for advice.
Price: £24.95
10% off first order. Use code: AGELESS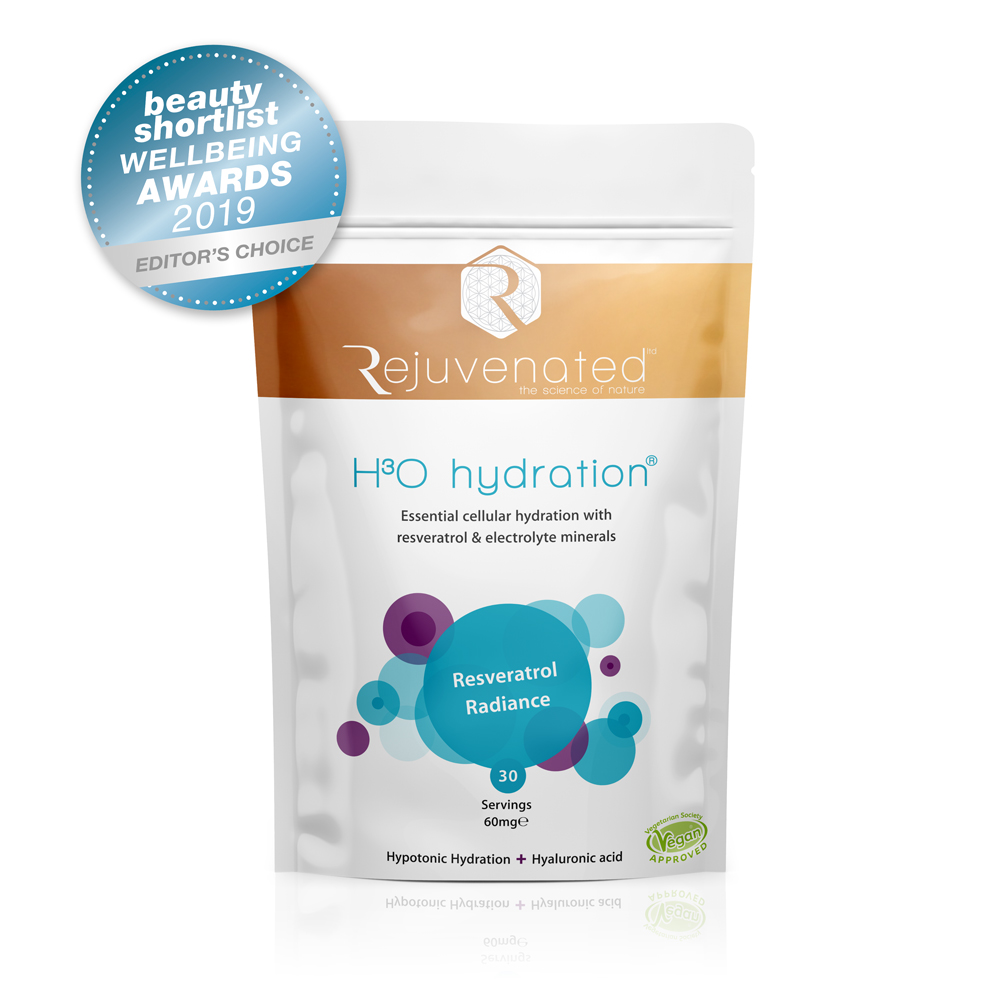 H3O Hydration
It's very easy to get dehydrated without even knowing it and that has a very detrimental effect on the skin. I do my best to drink enough every day but often feel like I fall short.
 Taking this is not only prevents dehydration occurring but also boosts skin health. It's full of skin enhancing nutrients like hyaluronic acid and trans-resveratrol plus ionic electrolytes. It enhances skin hydration from the inside and boosts energy levels.
It also comes in handy little single sachets, perfect for when travelling.
Price: £24.95 for a pouch containing 30 servings.
10% off first order. Use code: AGELESS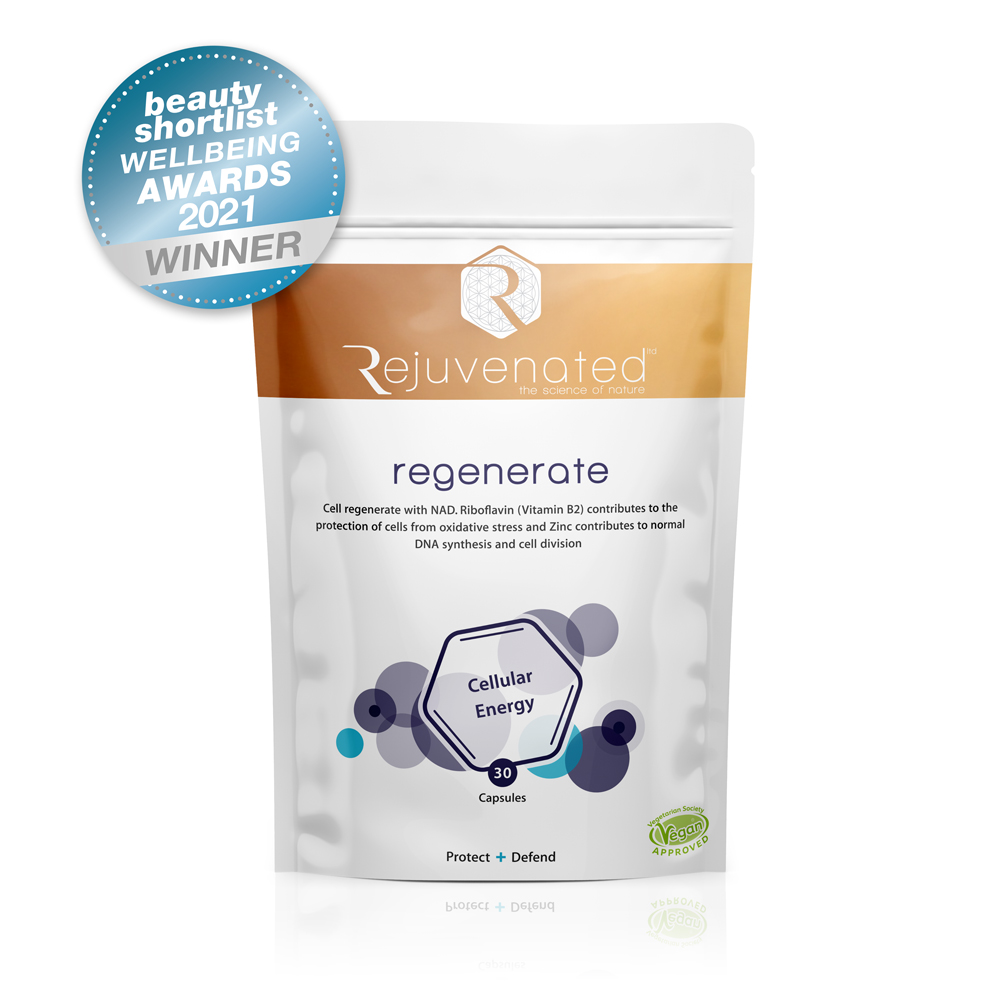 Regenerate NAD+
This is the newest offering from Rejuvenated and is a very promising and exciting addition. I couldn't wait to get my hands on it.
It protects DNA from oxidative stress which means it's a real youth booster. It contains nicotinamide mononucleotide (NMN) which is a special form of B3, which increases our supply of age declining NAD+, a powerful molecule in every cell of our body.
It contains many other wonderful nutrients to aid the process and this supplement is a game changer. On it's own or combined with Collagen Shots, this is a powerful tool in delaying the effects of ageing.
Price:  £48.50 for 30
10% off first order. Use code: AGELESS