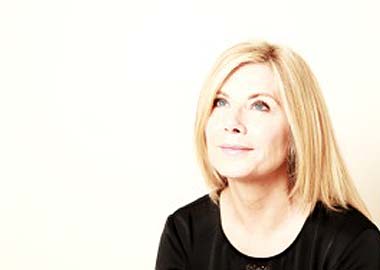 Since I started this website, one of the most frequent questions I get asked is to know more about what I do, what I use and what is my secret because surely there must be one? Do I think it's my genes?
And the answer to this is…every single thing I have written about or posted on this website is a reflection of what I believe and what I practise. And is the very reason I started this site.
The starting point is the Toolbox I always refer to (can be found under Articles on the homepage). Simply put there are, sadly, no magic potions or treatments that will instantly make you look and feel younger. There is no ONE thing that will instantly transform you. Rather there is a bigger picture, that I refer to as the toolbox. Within it are the many tools that if used will collectively make a HUGE difference to how you look and feel. They are mostly lifestyle based and the evidence of their importance and their affect on your health and how quickly you age, is indisputable. It's also now known that we are not completely beholden to our genes as previously thought. Genes only account for about 25% of how we age and the rest is all lifestyle. Even our genes are now known to be capable of change depending on our thoughts as well as lifestyle.
This is incredibly good news because it means it's all in our control and it really is up to us. Ok we all look different and some of us have bigger noses or ears or whatever but surely the most desirous thing is good health? What can be better or more wonderful than that? With good health comes good skin, sparkling eyes and a healthy physique. When a person looks healthy, they look beautiful and youthful.
So what are these tools?
Exercise (if I have a secret it has to be this. It's the closest thing there is to an anti-ageing pill. I've always done plenty of exercise and it's no coincidence it's number 1 on my list.)
Nutrition (if you eat junk it will show on your face. I've tried to eat organically since the 1980's which was not easy I can tell you.)
Supplements (I take a lot of supplements and swear by them. Check out all the articles that have covered this. Vitamin D is hugely important.)
Skincare (Just as I try not to eat toxic chemicals, I try not to put them on my face either.)
Treatments (There are lots of non invasive but effective things you can do to improve ageing skin.)
Stress ( Nothing will undermine your health or age you faster. I use yoga and breathing to help.)
I would add to this that resisting change, never leaving one's comfort zone and wanting everything to stay the same is a fast track to old age…..no matter how young you are. It's also fruitless as life has a habit of throwing curve balls and nothing ever stays the same. Without change there is stagnation.
These are my secrets. If you want to know what I do, what I take, how I eat, what products I use, it's all here on the site. You will find articles on all of the above and I do hope you will take time to look at some of them.
I also want to say that even though I have a strong interest in health, I don't always get it right. I eat junk on occasion just like everyone else. I love fries, and have a very sweet tooth. Sometimes it's all a bit of a struggle. But I have a very strong sense of self preservation and the opposite of good health is being sick and did I mention I'm a bit of a coward?