In part 1 we spoke about my first Hifu treatment in May '19. I was very excited as I had heard about people getting amazing results. I then started the 6 month wait for results.
Three months later in August '19 I went for my Hifu top up that is part of the treatment. I was treated to a Frozen Facial and a Collagen Wave (a favourite of mine) all on the same day.
Beginning of September '19 – the final stretch
During my last visit I was offered the opportunity to have 3 Skin Pen treatments, one month apart, to really optimise my results.
Skin Pen is a micro needling procedure which is great for wrinkles and scars
It creates thousands of teeny controlled micro-injuries in the skin that triggers the body's wound healing process. This results in the formation and remodelling of collagen.
I arrived as arranged in the first week of September, and the whole thing took 30 minutes. It was a little uncomfortable but not bad at all and not as bad as it sounds. It's not like you're having a long needle put into your skin. They are very quick little pricks and to my mind, is no worse than having your legs waxed. It does however leave your skin very red and very hot.
I felt as though I was sunburnt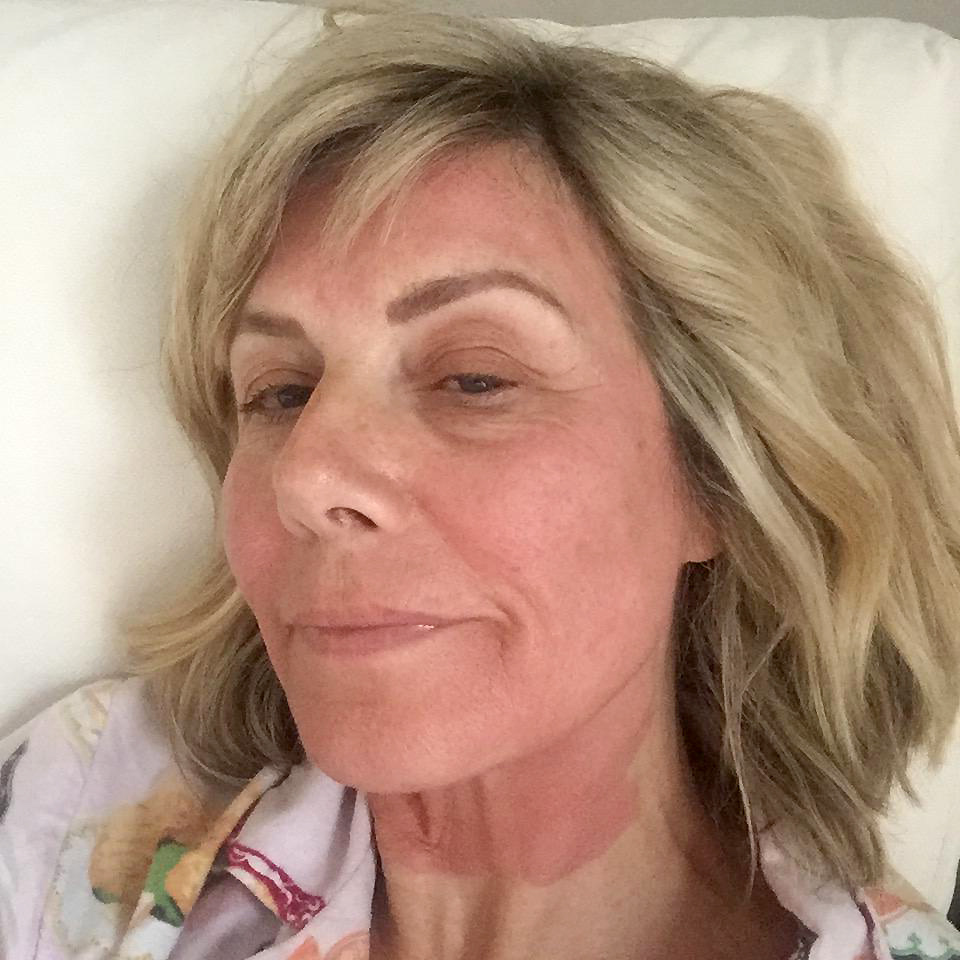 I would suggest laying low for that day and the next (although by the next day I could easily have covered the little bit of red with make up).
Over the next few days my skin felt quite dry and then flaked a little bit. Dry, flaking skin is never a good look so I just had to wait for it to pass. After a week my skin was completely back to normal and looking very perky.
I was due to do my second Skin Pen at the beginning of October but couldn't make it so skipped a month and went the beginning of November. This ended up being my last treatment so I never got to do the Skin Pen a third time. It was a pity because the results after the second one were even better.
It was now 5 1/2 months since my initial Hifu. I thought my skin was looking quite good but wasn't sure if I could see a big difference or any tightening. However from this stage onwards people began remarking on my skin.
By December I could definitely see a difference. That made it 7 months!
So what difference did I see exactly?
There was a definite smoothing of the texture of my skin. The skin was also a little tighter but it was quite subtle. If you're expecting to be pulled and all sag to disappear then this is not for you.
However I am very pleased with the subtle tightening in my jawline. And anything that can be achieved without surgery, albeit of the subtle variety, is a bonus to my mind.
As each month goes by I can see the improvement continuing
My tired old collagen took it's time to fire up, but it's up to speed now. And my skin is looking the best it has in a few years.
I also think for people in their 40's or early 50's, the results are going to be more visible. At that age there is less slack so even a little tightening is going to make a real difference.
What's great about this is that the results keep improving as the months go by. So it gets a thumbs up from me.
I was fortunate enough to have a number of different treatments but it's not necessary to have all these to get results. I would also say if you're younger, it would be good to start with a course of Collagen Wave. This will fire up your collagen nicely and it's a very pleasant treatment.
If you don't want to go for the Hifu but want to see a visible difference, then I would go for the Skin Pen. You get results quite quickly which is great. Try and go for at least 3. However with all the treatments, I think even one is worth it.