It's always exciting to find a new range of quality skin products and even more exciting to be one of the first to try them out. And this range has a rather lovely story attached to it.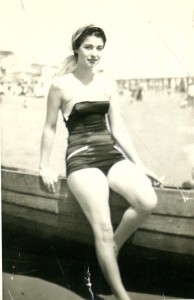 Sophie Reynolds grew up watching her grandmother Rosina concoct her own lotions and potions in her kitchen. Rosina was a former dancer at the Eve Club in London which later became notorious as the backdrop to the Profumo scandal. During her glamourous years as a dancer, she found her make up taking a serious toll on her skin. In those days (1950's), products were often quite crude and contained things like charcoal, vaseline and even red dye from wallpaper. Make up was then removed with Crows Cremine which includes ingredients such as paraffin and petroleum. To counteract this Rosina started making her own products with organic ingredients like aloe vera and rose water. Soon all her friends wanted to use these home made products. This was the birth of Rosina's Lotions and Potions.
Sophie's mother Lesley, was also inspired by the fabulous Rosina, and became interested in skincare at an early age making it her lifelong career. She and her husband Dr Aamer Khan, now own the very successful Harley Street Skin Clinic which offers the entire spectrum of anti-ageing treatments and skincare.
It's no surprise that Sophie has followed in the inspiring footsteps of these two women.
She has brought these lotions and potions into the 21st century. The whole range is rose oil based with a "natural meets science ethos".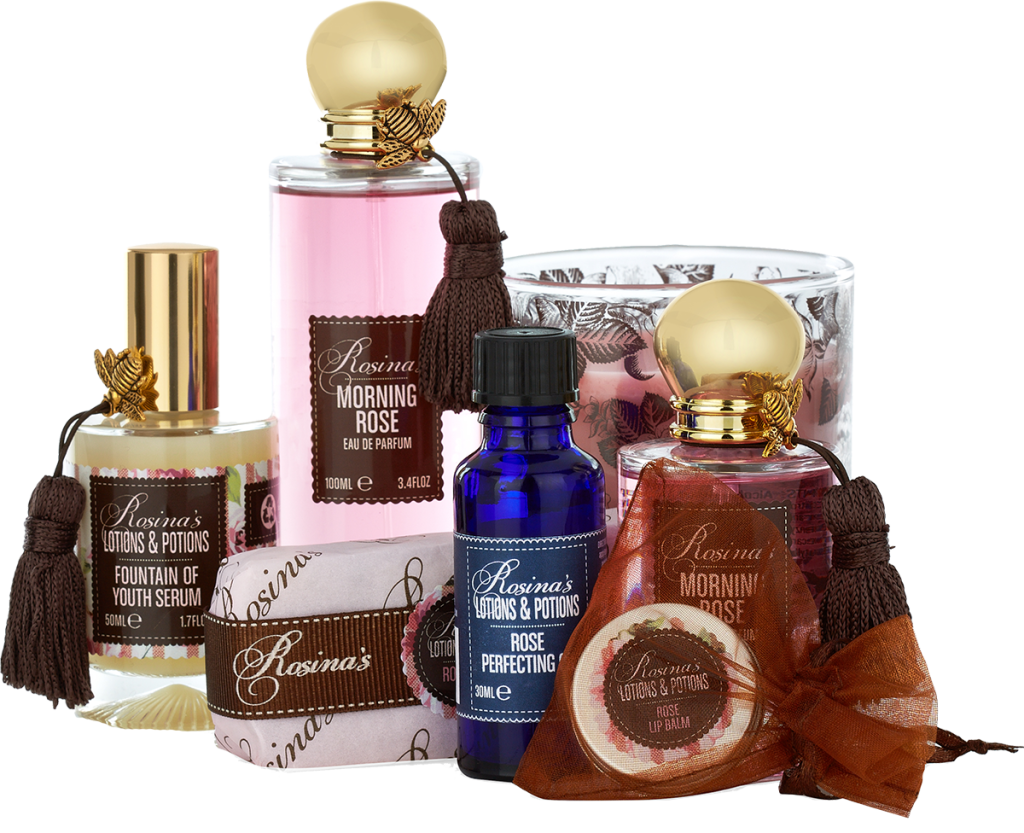 The "natural" includes rose, aloe vera, royal jelly, and argan oil among many other wonderful ingredients.  These are all healing, moisturising and anti-inflammatory. Rose has been used since ancient times in skincare products and is anti-ageing, a great antioxidant that helps fade scars and moisturises dry skin. Royal jelly is effective at a cellular level and with regular use will soften lines and wrinkles. Argan oil is known to be anti-ageing giving skin a boost with it's high vitamin E and fatty acid content.
The "science" includes the way in which, for example, the argan oil is extracted. Some things, like the peptides (from green apple extracts) are produced in the laboratory but to the highest and purest standard. These peptides are used to further the benefits of the other ingredients and to stimulate collagen and elastin production. Hyaluronic acid helps the skin to hold on to moisture. The products contain no unnatural preservatives.
I've been using the Rose Perfecting Oil as the base to the other products. After cleansing with the divine Glorious Rose Cleansing Milk and Rose Velvet Skin Tonic, I apply the Rose Oil. Light, fragrant and easily absorbed. In the morning I then add Fountain of Youth Serum (very light and non oily). At night instead of the Serum, I use the Super Rich Neck & Decollete Cream. Although I prefer serums and oils to creams, I find the combination of this cream on top of the oil, incredibly nourishing. Everything smells of roses and is just wonderful. I love the nourishing result of using the oil with the products as my skin needs this but if your skin is oily or not so dry, you could use without the oil as a base. The Fountain of Youth Serum can be used at night as well as morning and can also be used on it's own or with a moisturiser on top.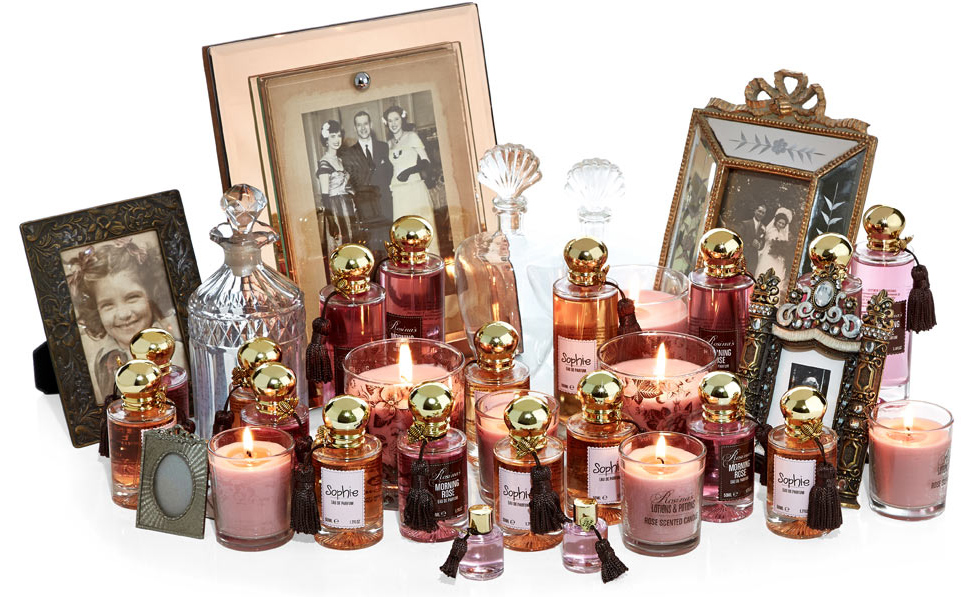 As well as all the skin products, there are soaps, lip balms, candles and wonderful fragrances. I used the Morning Rose Eau De Parfum and just a teeny squirt leaves you smelling of fresh roses. All the girls at my theatre went into a swoon when they smelt it.
The packaging is beautiful. Rose covered boxes containing lovely glass bottles. They would make fabulous gifts.
Prices range from £5.50 for the soaps to £17 for the Skin Tonic to £45 for the Neck & Decollate Cream (which is the most expensive item in their range with most things on the cheaper side of it).
These products have literally just come out so can only be bought at
or on Sophies' website: